Our toilets got finished this week. This makes me happy because the toilet we were using downstairs was totally horrible to use. And now we can get rid of it!
Weirdly, the upstairs toilets were the first thing we designed, back in September 2012. Here's the sketchup.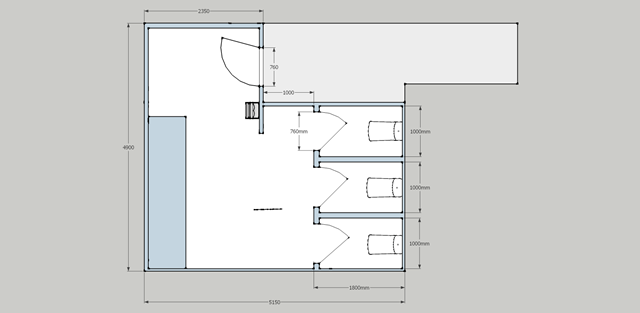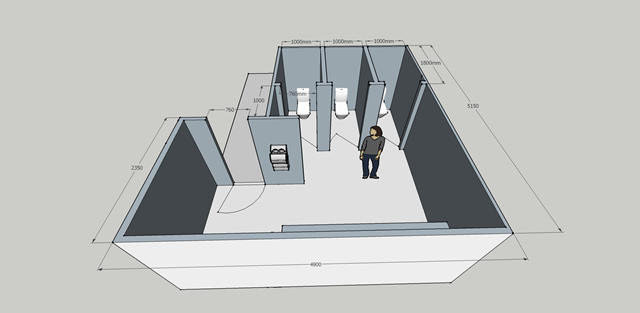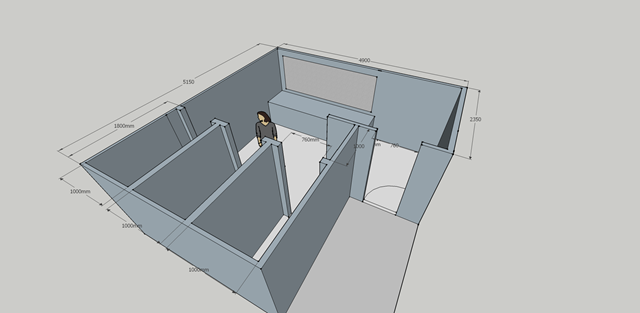 We've made a few changes since then. We added a urinal.. (which is probably wrong for unisex toilets – but it's done now!). And we added a bunch of lockers on the right to fill out that space. And lime green is our favourite colour.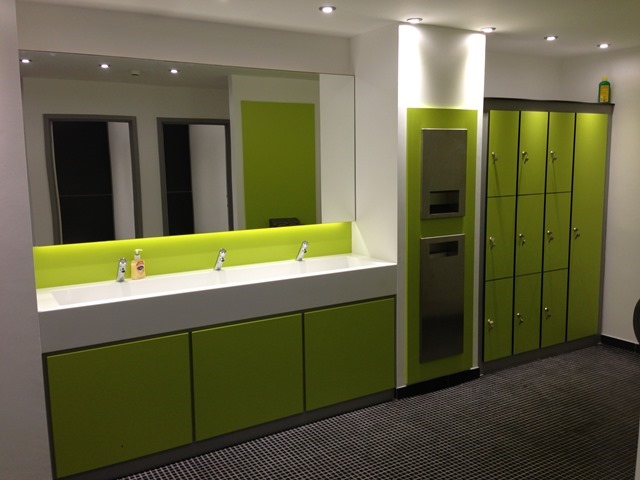 Our kitchen is almost finished too. We just need skirting board and carpet.. and some tables.. and chairs.. and a TV.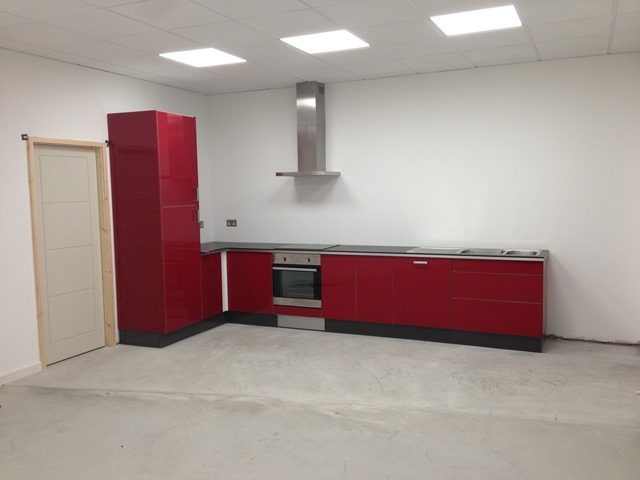 There's seven of us in the office now – and there's two more people starting soon!
It's getting exciting!