We just got back from a two week family holiday in Mexico. It was a pretty good break. The resort was Moon Palace, which like 20 minutes away from the airport.

Before we flew out people started telling me how dangerous Mexico is. Linking me to news articles about tourists being murdered and stuffed in wardrobes by hotel staff. It made me wonder whether it was the right place to go.

But there were 15 of us on the trip, and not a single one of us got murdered.
Kids
There was a kids club there and our kids loved it in there. They could stay in there on their own, and there was loads to do.. like mini golf, bumper cars, football simulator, arcade machines, soft play, escape rooms. They even had their own cafe where they could get free pizza and drinks.

It's the first time we've left them in something like this on their own. When you hear kids club you tend to think of a jail for kids with a hand drawn mickey mouse on the wall.. but it was really good.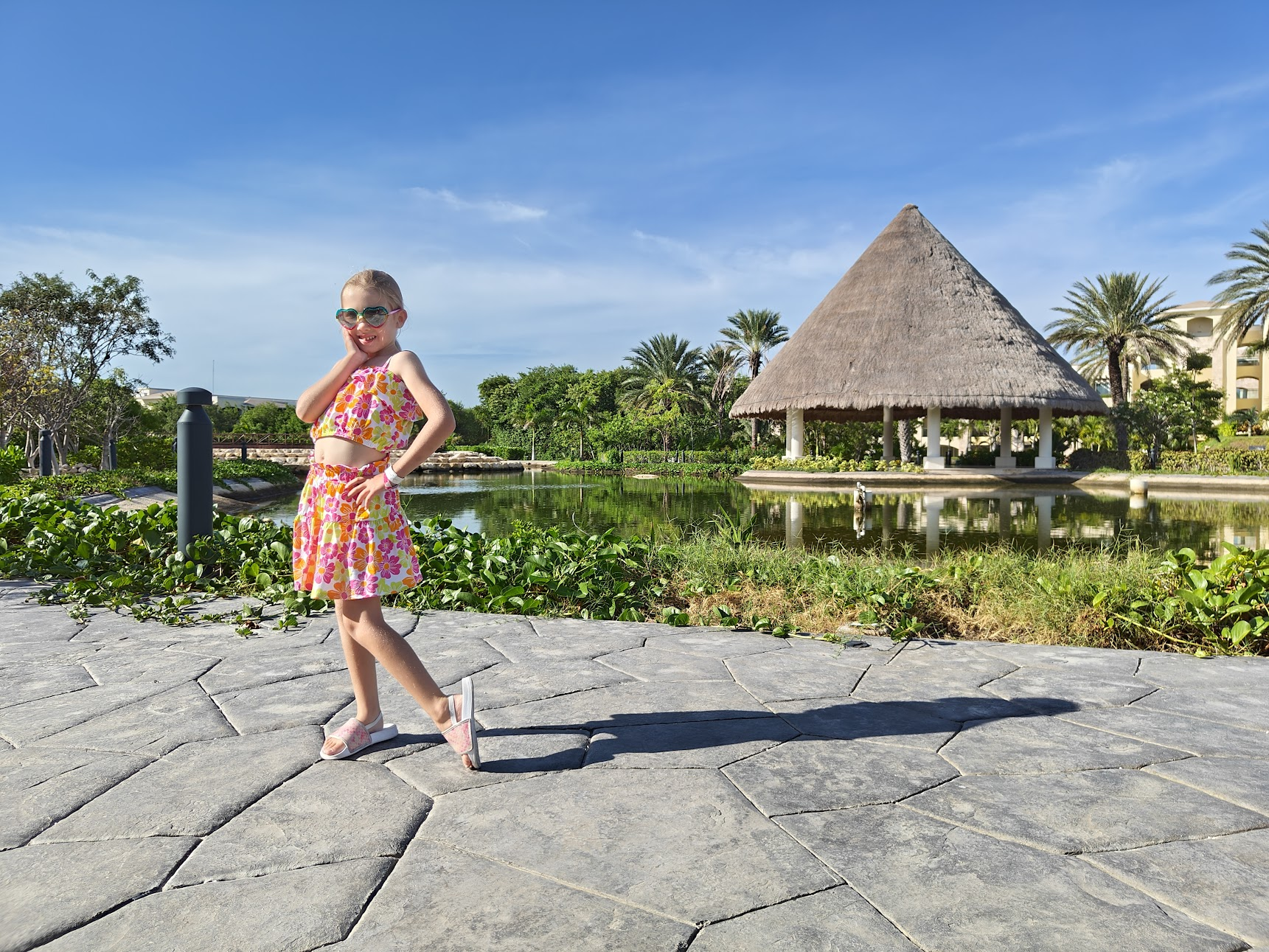 They had a restaurant called the Circus where everything was "fun". Onion rings delivered on a juggling pin, clowns running up to your table spinning plates, food in a big shoe.

Every now and then something would happen on the stage.. like a juggler or gymnast, and everyone would stop eating and turn around and watch. Everyone except for me. I just ate my dinner.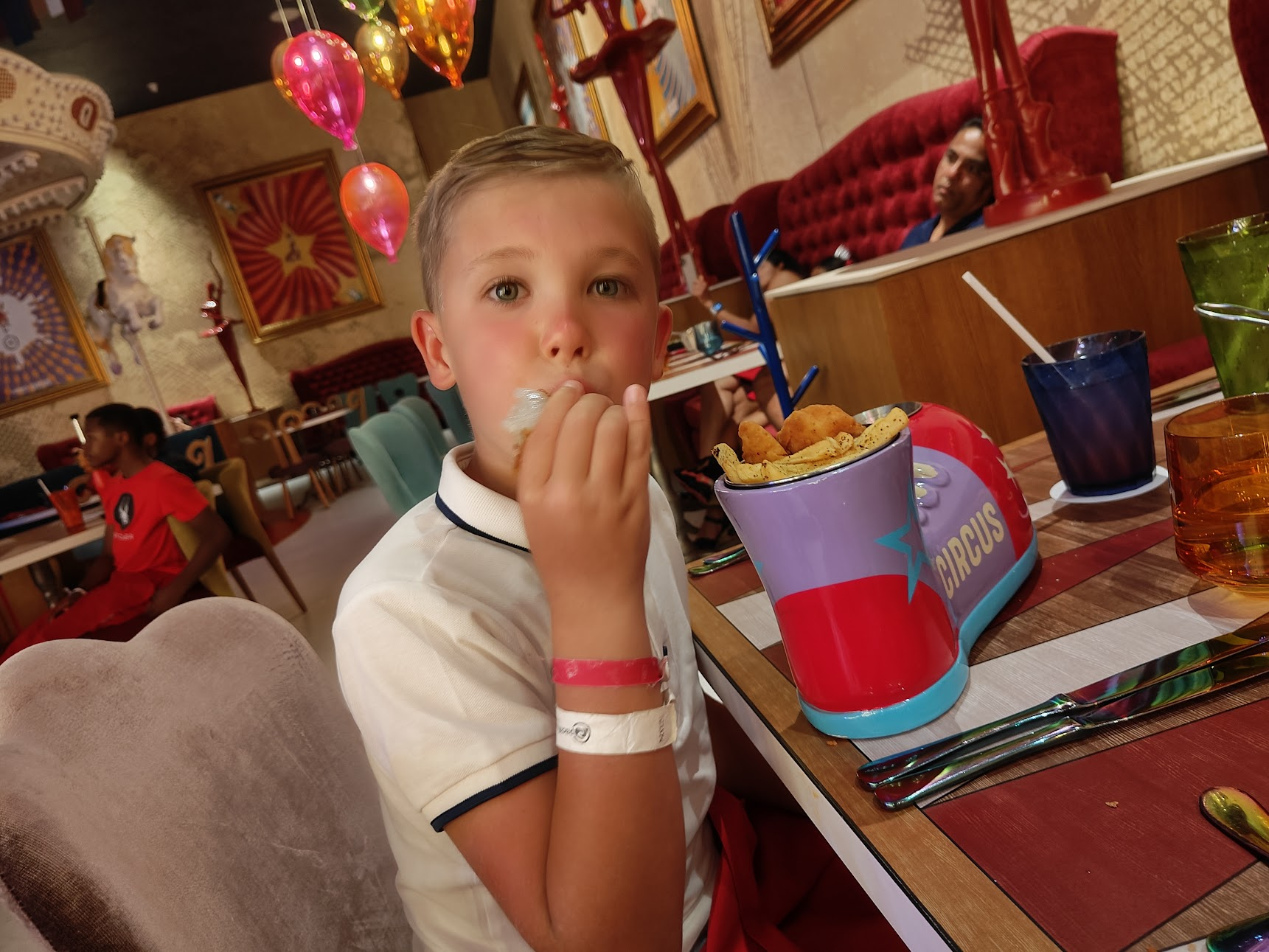 Outside the kids' club was a water park, with a wave pool, lazy river and slides and stuff. The kids loved that. I liked it a lot more towards the end of the holiday when we realised you could order food to your sunbed.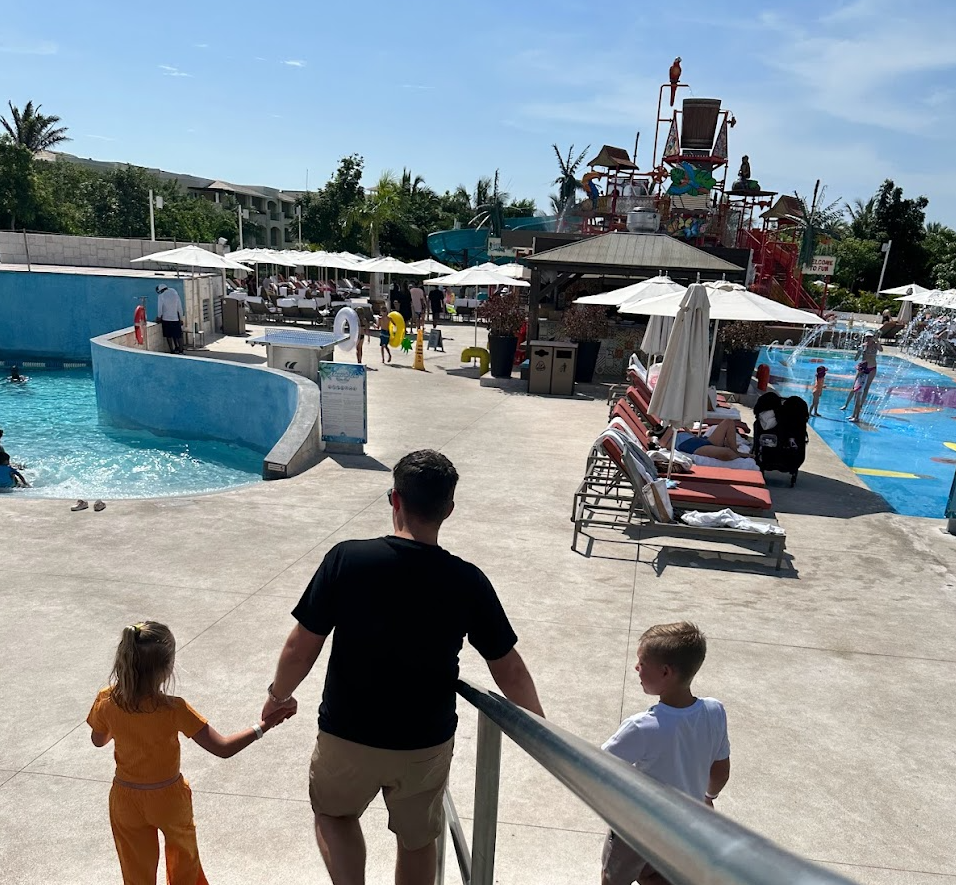 There was an arcade there called the wired lounge. It fucking stank in there. Popcorn and sugar, horrible. They had a bunch of arcade machines, but they also had a ton of xbox's and pcs for the kids to play on. Alex kept asking us to get him a keyboard and leave him there, but we resisted.

The PCs were used primarily for Roblox - which seems like the idea game for a place like that, considering the small download size etc. The XBox's were a mix of Fifa and Minecraft.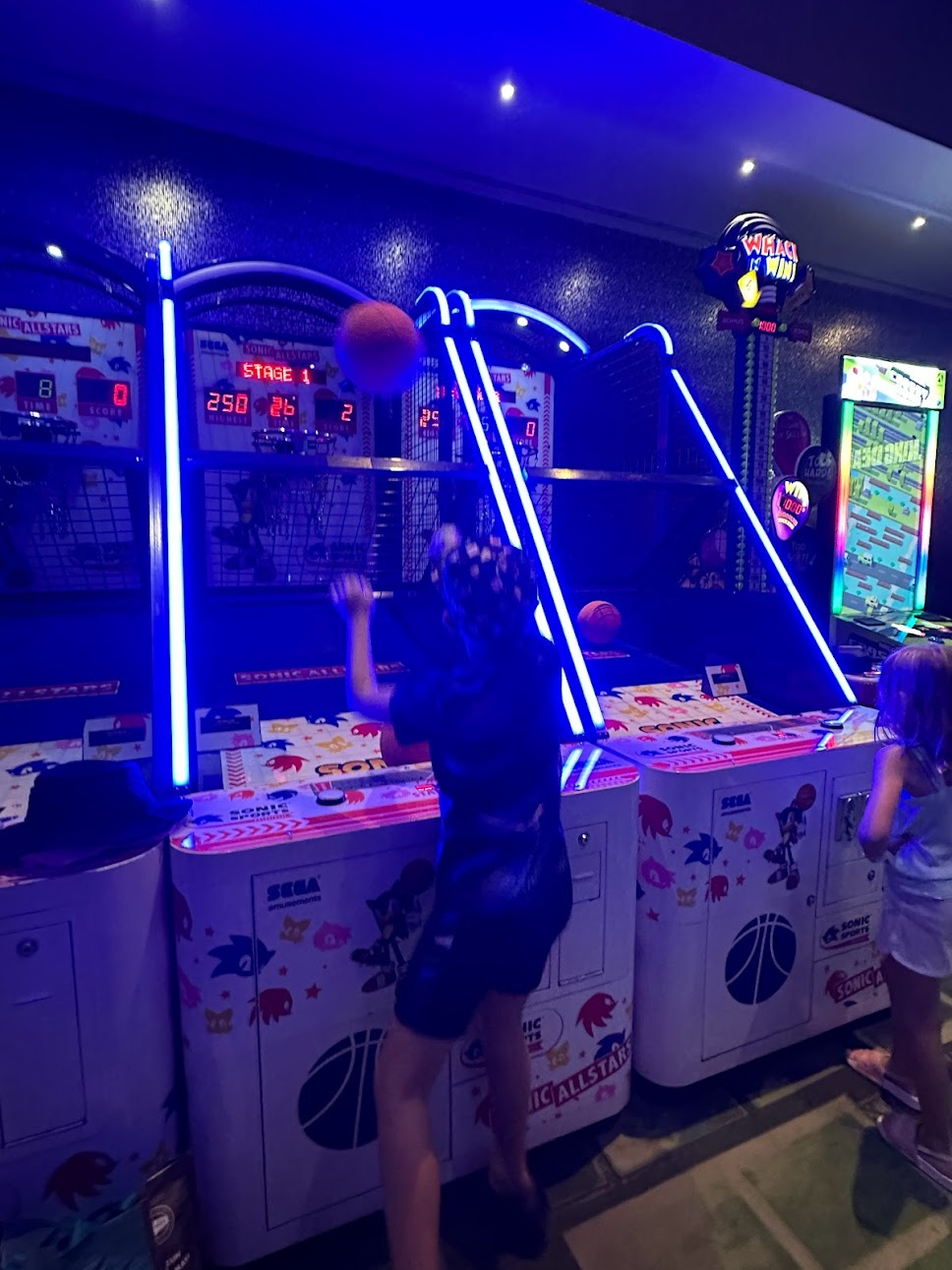 Pirates
We went on a pirate ship. It was kind of hell for a while. They really pack as many people as possible as they can on the boats. When I say pack, I mean like, packed. You could sit there and see people's happy faces approaching the boat - then as soon as they saw the amount of people on there, their expression would drop and be replaced by confusion and panic.

We paid to go upstairs, to a private area.. which I suspect is their plan all along.. just make you suffer until you pay to get out.

The show itself felt like some kind of inhumane torture. The captain had a mic and was just constantly shouting in two different languages. We didn't know what was going on. At one point it rained and they put a cover over the boat which made things 100x hotter and more humid.

It culminated in 3 boats coming together and the pirates from the other boats doing a sword fight while all 3 captains shouted illegibly over the mic, which was kind of cool and left us feeling okay about the whole experience.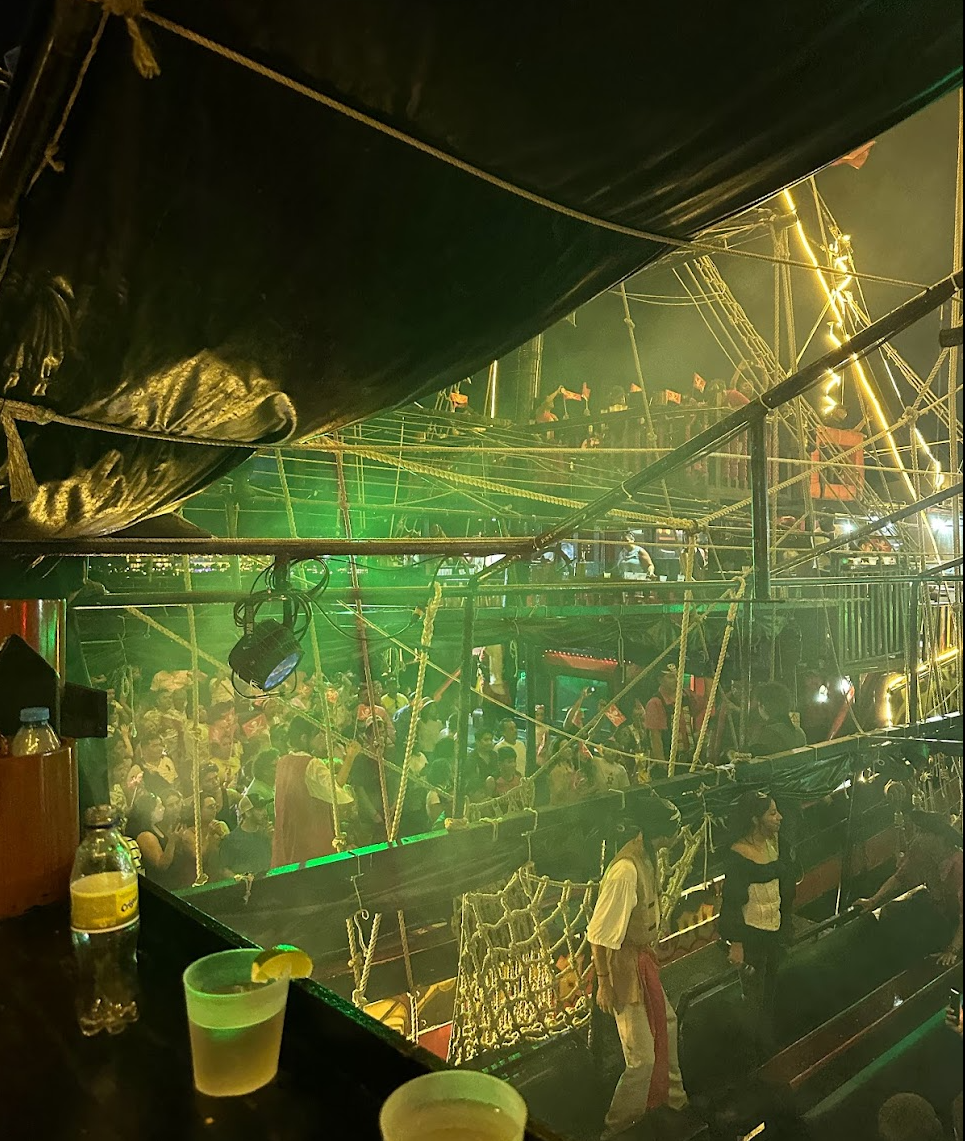 All the varnish on the seats had dyed the back of my shorts brown and it looked like I shit myself. We put them in the bin in the hotel but the maid took them out, probably because it looked like they were covered in shit. I had to sneak them into a public bin to get rid of them.

Dolphins
Some of the family went to swim with dolphins. I didn't fancy getting up at 6am and travelling for 2 hours so me and Jess stayed home.

Alex loved it, and now he loves dolphins.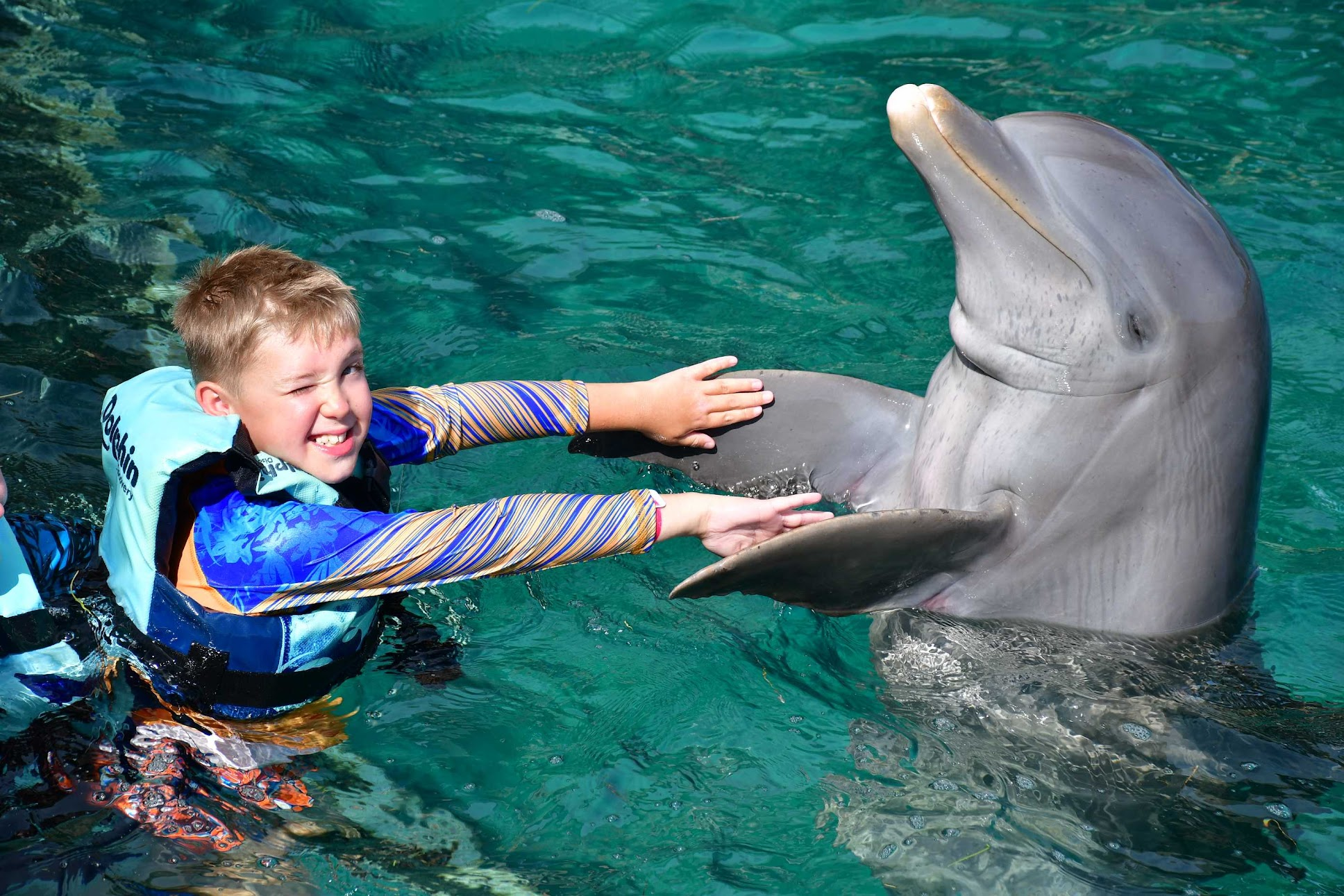 I asked him if the dolphins like being in captivity and being forced to do tricks, and he said yeah they get a treat. I told him they probably get tortured like Rocket in Guardians of the Galaxy if they don't do it and he got upset.

I liked that, him showing some empathy for the animals, questioning shit in his mind. I told him we'll watch Free Willy to sort his head out.
Raccoons
There were racoons there. We don't have them in the UK and I've never seen them in real life before, so I don't know what they do or how they think. If you kick one, will it run off or will it fight you?

The resort didn't have doors on the hotel blocks and they just left the room service plates in the hall all night. So the raccoons would come in at 3am and throw them everywhere trying to eat a bit of leftover egg.

This happened for like the 3rd night in a row, so I thought I'd open the door and scare it off. But when I opened the door it just stood still, looking at me. All I could imagine was it launching itself at my face, so I closed the door.

Then when I was in bed I was drifting in and out of sleep, with weird paranoia, questioning myself like "are you sure one didn't get in the room when you opened the door".
Home Sweet Home
We probably won't ever go to Mexico again. It's just too far to go for a holiday when there are so many closer options, but it was good to try it out.

The jetlag was so real on this one. The worst jetlag we've ever had. I was looking forward to that first sleep so much, we went to bed at 9pm, and we were both up until 3am trying to get to sleep. I can't ever remember experiencing that before. It took a whole week to get back on schedule.