This is a blog about my holiday to Egypt. It was a family holiday. Me, Sarah, my two sisters, their boyfriends, their kids and my mom and dad. Eleven of us all together.We flew from Gatwick.. which is about 300 miles away from my house. So we decided that we'd drive down the day before and stay in the Hilton. So a two and a half hour drive and we're there. Settle in. Find a McDonalds. All good. So we get in bed and start watching this awful comedy show about a pakistani family – which was that bad that we were laughing at it (I don't know whether that was the point).
Cleverly – I'd had a shower and decided to sleep without any underwear on. The logic being that it's a waste of underwear in a situation where underwear is limited. So obviously this is when the fire alarm goes off and I'm running around opening my suitcase trying to find some boxers to put on. The whole hotel was evacuated. Everyone stood outside while two fire engines arrived. Some people had no shoes on. They handed out tin foil silver fire blankets. Then about an hour later we were able to return.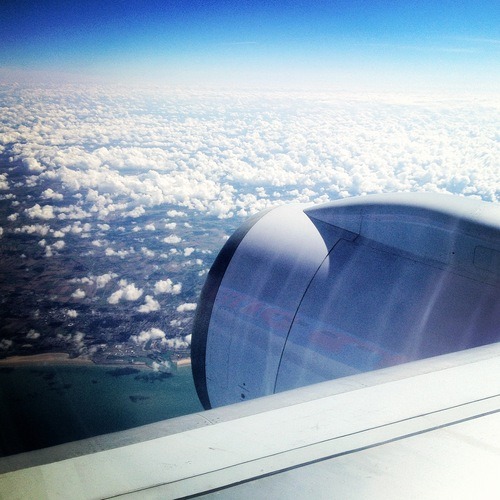 The next day we flew there. It was night when we landed – which was about 5PM. They fed us and showed us to our room. Which we hated. It had two single beds, the aircon was broken and the bathroom was shit. So against my whole nature we complained and asked if we could get a better room – and the next day they moved us to a new one. It had a double bed, working aircon and a shit bathroom. We decided that was the best it was gonna get, and we'd basically paid jack shit for the whole holiday, so decided to stick with it.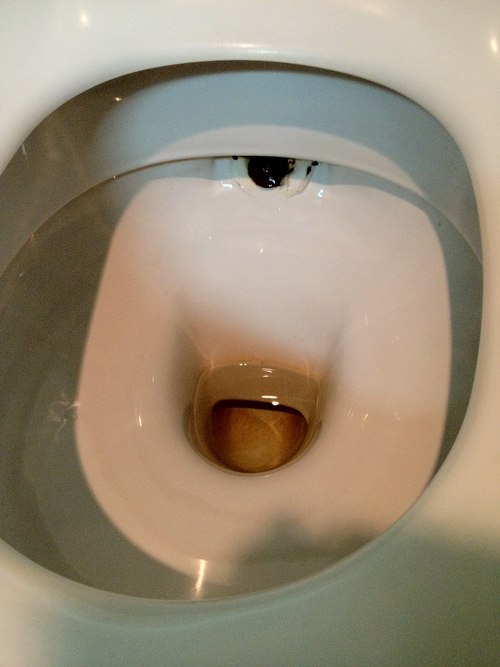 I was surprised in the morning by all the mountains. Mountains wasn't something I associated with Egypt. I thought it was all flat with pyramids. But there are mountains everywhere in Taba.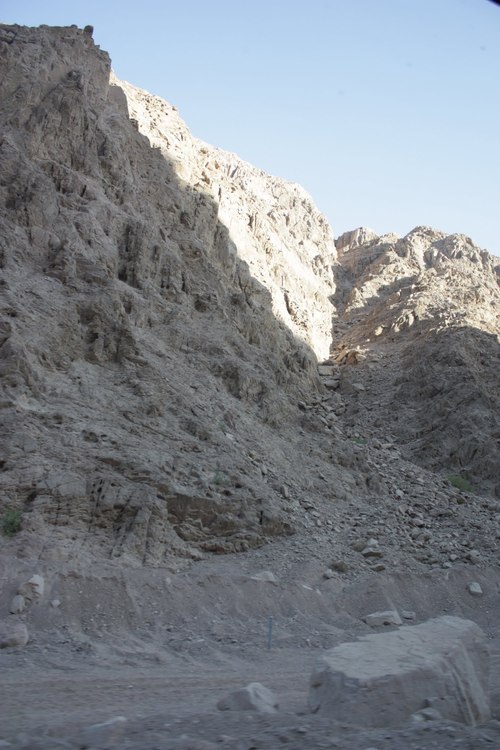 I was also surprised that wherever you seem to go in these mountains there seems to be litter. Mainly plastic bottles and cups. You can look out in the distance and see carrier bags blowing around in the wind like tumble weed.
It's also a lot more modern than I thought. Maybe it's because we were in the touristy bit. The shops were run by guys in their 20s in jeans and designer t-shirts. I expected them all to be swamped by dirty poor guys with their teeth falling out. I guess when you're shown Egypt on the TV or wherever, people are hunting for the Egypt looking things. They're taking photos of Camels – not the Burger Kings.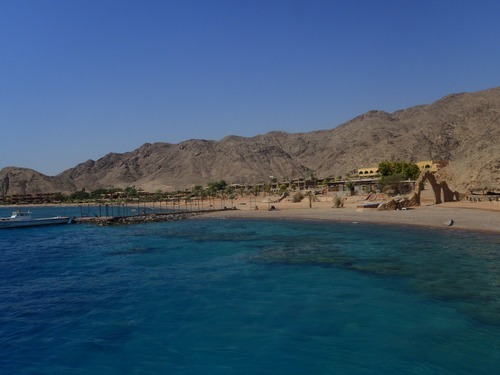 We went snorkeling. Which was cool – because I've always been scared of swimming out in the sea. It turned out that it wasn't as scary as I thought. But after 5 hours I was so glad to be off the boat.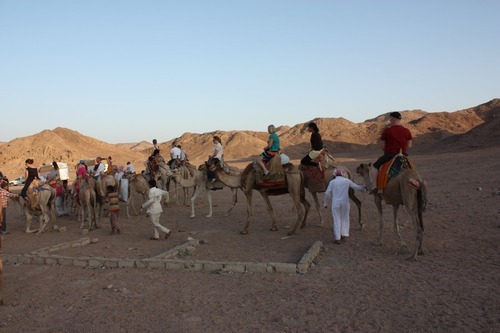 We went on a star trip too. The idea being that you go out into the desert and look at the stars. It turned out that the first 4 hours of the trip involved watching a tribe of desert people cook some bread on a fire, then eat their bread, then buy their crappy tat, then eat some more of their food, then watch them dance, then bat the kids away as they begged you for money. The whole thing was kind of rehearsed and awkward.
Then we watched the sun set.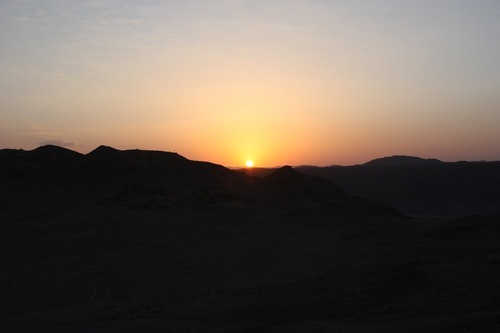 Then the stars. The stars were amazing. You could actually see the milky way with the naked eye. You could see shooting stars. You could see satalites flying over. I would have never believed that you'd see so much with just your eyes.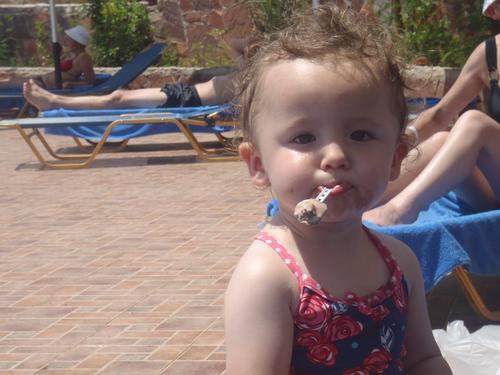 In the last few days I had the craps pretty consistently. So my worry would be that I would get the craps on the plane. That was something I didn't want – so I tried to clear mysefl out the day before, and before the flight tried to not eat very much. It didn't work.
About three hours into the flight I got stomach pains. Followed by being really hot, like I was going to throw up. That was followed by being really cold. So I was forced to drop a load on the toilet. All I could think was "I hope no-one out there can hear this" – and thinking of the look on their faces when I slid open the door. I reached for the toilet roll – there wasn't any. There was some peices discarded on the floor – so I had no choice but to bundle them all up and use those. As if that wasn't enough, I stood up and flushed – but it didn't do the usual sucky thing. The half lumpy yellow crap just stayed in the bowl with blue water running over it.
I found my way back to my chair. I had a another episode in the car on the drive home. It was 3AM, I'd clocked up about 50 miles – and the pains stated again. Hot, feel sick, cold. I was forced to pull into beaconsfield services – and calmly walk through the lobby as if my ass wasn't going to explode – and get on the toilet. But the toilet was so quiet and so populated that I couldn't drop the bomb. It wasn't until someone activated a hand drier that I eventually decided that it was time. Someone had written "Jesus Loves Your" on the wall of the cubicle.
It was a good holiday – but man – there's no place like home