I'm kicking ass in GMod right now. I'm reshaping it and bringing it up to date. The next version is version 13. The logic behind this is that 9 was the last free version, 10 was when it went retail, 11 was when it went orange box, 12 was when it went mac and now we're at 13 because now it's undergoing some of the biggest changes since version 10.
I've got some Google Docs on the go.
Beta Changes – A list of changes between beta releases.
Version 13 Changes – The change list so far for Version 13
Reasons why the shit you coded is now broke – speaks for itself 
Putting these things on Google Docs has been particularly good because the viewers can chat to you and point things out while you're typing. Rad!
This is bad to admit but I've started making my first proper GMod video. By proper I mean not showing some gameplay element off, just a proper GMod video. And wow there's so much here that I can improve, and make easier for everyone.
I've got some quite ambitious plans.. planned.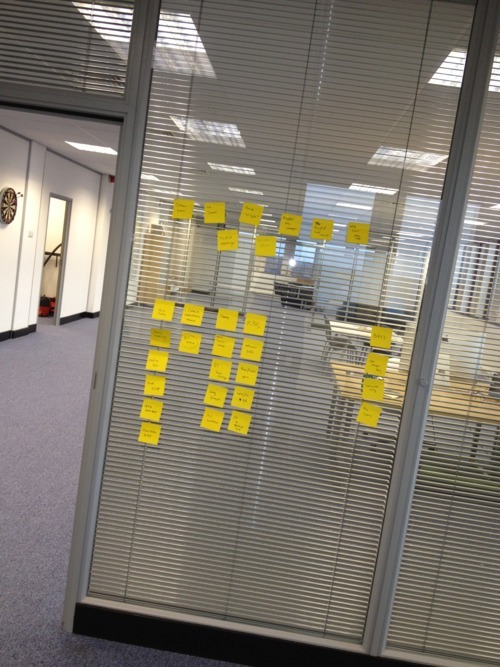 That's my post-it idea wall. That's what I've got planned for you guys.